Sports Hospitality
Cultural Hospitality
By State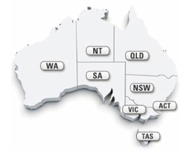 Who We Are

Corporate Hospitality Advisor is the number one resource for finding, researching and comparing Corporate Hospitality packages in Australia.
Our dedicated team of researchers:
Are specialists in the Corporate Hospitality market for all sporting events, shows, concerts and cultural events.
Have an expert understanding of the different types of packages at each event.
Can discern pertinent information that may not be apparent to those who aren't familiar with the different types of packages.
By using our site, you can:
Get a snapshot of what each package includes from our "Advisorgrid", a table that compares the inclusions of each package for a particular event.
Be aware of all the opportunities in the market place, enabling you to make an informed decision about what package is best suited to your needs.
Be offered unbiased advice. We are not beholden to any agency, body or provider.
Save time by being able to access all the information in one place, meaning you can concentrate on the important tasks to your role.
About Corporate Hospitality Advisor Subscriptions:
For a limited time, Corporate Hospitality Advisor is free to use. Subscriptions will be available for 2013 in December of this year. For more information, please contact us.



© Corporate Hospitality Advisor. 2012. All Rights Reserved