Sports Hospitality
Cultural Hospitality
By State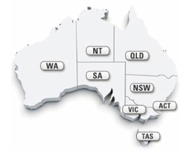 Driving Experiences
Do you have clients who are car enthusiasts or Motorsport fans?
What better way to entertain them than getting them behind the wheel of a high performance sports car, or a V8 supercar for a a few hotlaps or a
The range of options available for you to entertain your clients are huge. Some of the corporate hospitality experiences on offer are:
Hotlaps in a V8 Supercar
Rally driving participation courses
Go Karting Corporate Days
Maserati Drive Days
Ferrari Drive Days
For more information, please contact us.



© Corporate Hospitality Advisor. 2012. All Rights Reserved