Sports Hospitality
Cultural Hospitality
By State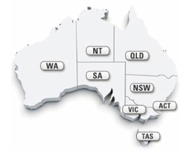 CH AdvisorGrid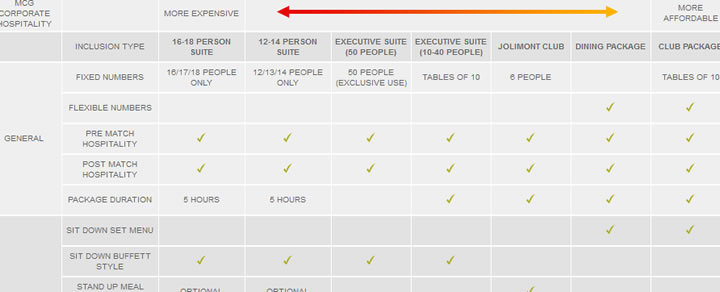 What is Corporate Hospitality AdvisorGrid?
Our Corporate Hospitality "AdvisorGrid" is a powerful tool which takes all the tedious groundwork and guesswork out of your purchasing decisions.
We realise that every companies needs are different when it comes to entertaining your key business relationships, and the ability to have all the information in front of you to enable you to make a decision is paramount.
By utilising AdvisorGrid, you can:
Compare a range of different packages for each event, from a range of different suppliers (wherever possible).
Eliminate the need to call several different companies finding out what is available – all the information is collated and presented for you in an easy format to understand.
Identify quickly and easily what packages are and are not suitable based on your specific needs e.g. you may only have a small, set number of guests you wish to take.
Identify what corporate hospitality options are available based on your budget.
Be able to undertake due diligence easily and efficiently e.g. if you have a 3 quote policy.
Who uses Corporate Hospitality AdvisorGrid?
The AdvisorGrid can be printed or emailed with just a click of a button. It's perfect for people in organisations who:
Entertain key business relationships at sporting, cultural or experiential events and want to have visibility over all the opportunities that exist in the market place.
Are responsible for sourcing corporate hospitality packages for events all across Australia.
Want to know more?
The Corporate Hospitality Advisor website will be launching premium subscriptions in 2013. The subscriptions will give access to detailed information on the largest range of corporate hospitality packages in Australia, with videos, reviews, feedback from others who use these packages and all the latest news and views. To register your interest, please use this dedicated form



© Corporate Hospitality Advisor. 2012. All Rights Reserved