By State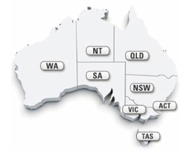 About Us
Corporate Boxes, Corporate Suites, Dining Rooms, off-site dining packages, on-site dining packages, Dressing Room experiences, ticket packages....the range of Corporate Hospitality in Australia is bigger than ever.
Corporate Hospitality Advisor is Australia's premiere resourcing and comparison site for all corporate hospitality packages in Australia. With dozens of different agents and providers in the marketplace and hundreds of different options, sometimes it can be hard to not only find all the different packages, but then also decide which package is best suited for your requirements. We do all that for you. Once we've provided you with all the information you need to make your decision, we can offer you our advice on what we think would be best for your requirements (premium subscribers only).
Our dedicated team of research experts ensures that all the corporate hospitality packages in the market are at your fingertips. Booking the wrong kind of package that reflects poorly on you and your organisation will be a thing of the past. You will be able to spend time on the important things in your role, rather than trawling the web or making phone call after phone call. For event organisers whose job it may be to collect information, our "AdvisorGrid" will allow you to provide multiple options for a certain event with just a few clicks of a mouse.
Our site aims to be interactive, where people who actually attend events with clients can provide feedback. We'll keep you updated with all the latest developments, new opportunities, insights and opinions on corporate hospitality in Australia.
For a limited time, Corporate Hospitality Advisor is free to use. Moving forward, we will be closing access to certain parts of the site for subscribers.



© Corporate Hospitality Advisor. 2012. All Rights Reserved