ATC Derby Day Randwick
When:
April 11, 2015 @ 9:30 am – 3:45 pm
2015-04-11T09:30:00+00:00
2015-04-11T15:45:00+00:00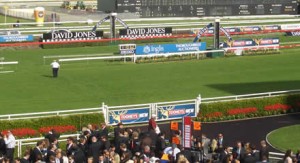 2015 ATC Derby Day Marquees & Corporate Hospitality Packages Randwick
Compare a range of Derby Day Randwick Corporate Hospitality packages. The ATC David Jones Derby Day is being held in April at Royal Randwick racecourse and forms part of the ATC Autumn Carnival (previously known as the AJC Autumn Carnival). The ATC says it is known as the top ranked event for three-year-olds in Australian and New Zealand race classifications.
Corporate Hospitality options on offer:
There are 4 distinct Randwick Corporate Marquee options for Derby Day. They are:
Derby Day Leger Lawn Marquee (exclusive basis – minimum 100 guests)
Derby Day Panorama Marquee (shared facility)
Derby Day Past the Post Marquee (exclusive basis – minimum 100 guests)
Derby Day Corporate Marquee operated by a licensed provider (shared facility)
More information:
We provide advice on large companies corporate hospitality activities.
Does your organisation entertain clients using corporate hospitality at major events on a regular basis? For more information on these packages, and our premium Corporate Hospitality Advisor subscriptions, please contact us
Looking for one off packages? Call the ATC directly.
Inclusion Matrix
Need To Know
Map
Package Details
Price Guides



© Corporate Hospitality Advisor. 2012. All Rights Reserved