Sports Hospitality
Cultural Hospitality
By State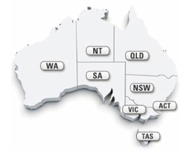 Terms of use/Disclaimer
By accessing or using this web site, you agree to the terms and conditions for using our web site including the following legal disclaimer. Please note, we reserve the right to amend or update such terms, conditions, disclaimers and  limitations of liability at any time without providing notice to you, by updating this posting. By using the website, you acknowledge that you have read and understood these terms and conditions and will be bound by revisions and should therefore regularly visit this page to review the current terms and conditions to which you are bound.
This website is owned and operated by a private company. Its express purpose is to advise on a range of opportunities that exist in the marketplace for Corporate Hospitality packages that are operated by other companies. We may receive commissions for referring you to them or by facilitating a booking. Please check our privacy statement to see how we handle your personal information.
We do not have commercial relationships with all the operators of these packages. We also list packages with operators that we do not have commercial arrangements or relationships with for comparison purposes only, so that visitors to this site can be aware of the large range of opportunities that exist. We do not operate any of the packages on this website.
Product Descriptions – We will always attempt to be as accurate as possible with our product descriptions. However, we are unable to warrant that package descriptions or other content of the website is accurate, complete,  reliable, current or error free. You should use the information on this website as a guide only and we recommend that you cross check and confirm any information on this website with any Corporate Hospitality providers when considering any purchase.
Indemnity – You agree, to the full extent permitted by law, to indemnify and keep indemnified Corporate Hospitality Australia (publisher of this website), its affiliates, officers, directors, employees, consultants and agents from against all actions, proceedings, claims or demands for loss or damage of whatsoever nature made or threatened against them by any third party or by any of your employees, agents or contractors arising directly or indirectly out of or in respect of the use this web site or your violation of any of these terms and conditions. This general disclaimer is not restricted or modified by any of the following specific disclaimers.
Accuracy of information:
The information contained in this Website is provided by Corporate Hospitality Advisor in good faith on an "as is" basis. The information is believed to be accurate and current at the date the information was placed on this Website. However changes in circumstances may affect the accuracy and completeness of the information. Corporate Hospitality Advisor makes no representation or warranty as to the reliability, accuracy or completeness, merchantability or fitness for purpose of the information contained on this Website or that the Website will be uninterrupted or error free. The information on this Website is not comprehensive or exhaustive and not in the nature of advice and is intended only to provide a summary of the subject matter covered. It is not intended to provide the sole basis for any evaluation or decision. You must make your own assessment of it and rely on it wholly at your own risk. Where there is any concern about accuracy of the information on the Website, reference should be made to Corporate Hospitality Advisor for verification.
Relationship with Venues, Sporting Bodies and third parties:
We are not affiliated or endorsed by/with any sporting body, venue, agency or third party.
Use of images:
We make every effort to ensure we are using images that we are legally entitled to use. If you feel we have used an image that is licensed to you and we have no rights to use it, please contact us and we will remove the image immediately.



© Corporate Hospitality Advisor. 2012. All Rights Reserved