Sports Hospitality
Cultural Hospitality
By State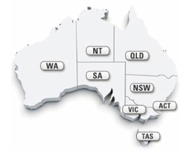 2014 State of Origin Dates Announced
Posted in Uncategorized | Posted on Oct 21, 2013 | Posted by Admin
0
The 2014 State of Origin dates have been announced.
NRL Grand Final Packages on sale
Posted in Uncategorized | Posted on Aug 01, 2013 | Posted by Admin
0
The 2013 NRL Grand Final is now only 66 days away! With the Rabbitohs and Roosters leading the competition in both points and form, fans from both these clubs are salivating at the prospect of an all Sydney affair.
5 Tips for purchasing Corporate Hospitality
Posted in Uncategorized | Posted on Feb 16, 2013 | Posted by Admin
0
We discuss some helpful hints in purchasing your corporate hospitality package. Make sure you dont get caught out when buying corporate hospitality



© Corporate Hospitality Advisor. 2012. All Rights Reserved