Sports Hospitality
Cultural Hospitality
By State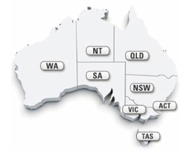 What We Do
Corporate Hospitality Advisor is the number 1 resource for researching corporate hospitality packages in the marketplace. Our dedicated team of experts:
Research the packages
Did you know that at the NRL Grand Final, there are more than 8 different types of packages ranging in price from $795 to $1400 per person? Are you aware that your options include Corporate Boxes, Corporate Suites, various onsite dining packages, a range of offsite dining packages, tours with harbour cruises to and from the stadium? Did you know that the seats for these packages could be anywhere from right on halfway, to down the end of the field behind the dead ball line? Well that's OK if you didn't know, because we do.
Aggregate the information
If you're someone whose role it is to source corporate hospitality packages for others in your organisation to attend, you'll know how time consuming and difficult it can be to find all the information. You may have experienced firsthand a situation where someone needs you to find you some packages for a certain event for next weekend, they only needs 4 tickets, and they need to be great seats. The person also needs the information in 20 minutes before they goes into a meeting. Normally a task like that can mean having to drop what you were working on, make several phone calls, lots of searching the web or asking others for advice.
Save you time
With Corporate Hospitality Advisor, that can be a thing of the past. You can print out the AdvisorGrid, print out a map and any other information you need in minutes, saving you time and allow you to concentrate on the important tasks in your role.
If you're a regular purchaser of corporate hospitality and you attend the events, you probably receive phone calls from salespeople pushing the last table to an event and telling you you'll miss out if you don't book right now. Wouldn't it be nice to see all the options so you can make a decision without rushing it? With our service, you can take a look at all the options, decide which one is best for you and then make your purchase. And we'll never display unofficial packages, so you know that the package you end up taking will be purchased from an officially sanctioned body.
Our site is free to use until 2013.  If you are interested in subscribing, please call Dan on 0401 741 411



© Corporate Hospitality Advisor. 2012. All Rights Reserved