Sports Hospitality
Cultural Hospitality
By State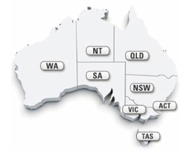 5 Tips for purchasing Corporate Hospitality
Here are some helpful hints in purchasing your corporate hospitality package.
Identify which clients you wish to entertain.
Some people choose the event and then choose the clients. In our opinion, this is the wrong way to go about things! Identify which clients you need to entertain and why, draw up your guest list and have reserve invites should any of your 1st choices not be available
Consider the right event
With 1000's of event packages across Australia, choosing the right event to attend can be a daunting task. Sure, you love a particular event or sport, but will your client be interested in this particular sport, show, concert or unique event? There are a number of ways you can find out. It pays to do your homework!
Do your research
Find out how many packages are in the market place.
Choosing the right Package.
Choosing an appropriate event isn't the only choice you need to make when entertaining clients. Just as important is choosing the appropriate type or style of package. Inviting a client to an inappropriate style of function or package may result in your client declining your invitation or the event not meeting his or her expectation. It's a lose/lose situation!
Don't be pressured into making a decision.
Purchasing Corporate Hospitality packages requires timing. Purchasing the event needs to take place at the right time, far enough out so as to get the right people to attend, but not too close so that you rush things and not get the right people in come along.
A common method employed by some events sales people is to play on your fears that you might miss out because an event is close to being sold out, sometimes 12 months in advance! In our experience, vary rarely does an event sell-out 3 months beforehand (unless it's a major event such as the Olympics, Rugby World Cup, British Lions etc).
If faced with this situation, let the sales person know that you cannot make a decision right there and then. Ask to put the packages on hold so that you can do some more research, make other enquiries and find out if the package is right for you and your guests.



© Corporate Hospitality Advisor. 2012. All Rights Reserved